There are plenty of advantages to luxury toilet hire. It can help several events have a bit more of a luxury feel to them, allowing people to be able to use the toilet in style! After all, it is something of a let down if an event is all very nicely put together, only for an attendee to find the toilet facilities are a state! For some people, this can make a big difference in how they rate the event!​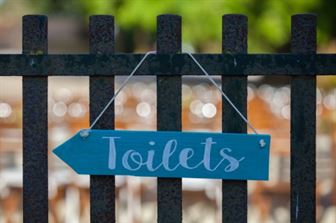 Why Hire a Luxury Toilet?
Toilet hire is often requested for events such as weddings, christenings, festivals, corporate events, and any other types of parties. Of course for these events, we are talking about portable toilet hire, with the units usually placed somewhere that is easy for everyone to find, but perhaps not too much in the way of where any big event is set to take place! This means that they can be easily transported by a company to and from their required destination.
Luxury toilet hire will cost slightly more. But there are reasons for this as you will usually find s somewhat higher quality then your 'bog standard' portable toilets if you will excuse the pun! For starters, this is a way in which you can provide quality facilities for those who will be attending the event. Guests will appreciate the comfortable facilities and having them at a convenient location.
Guests may feel a lot more cared for if they discover well-presented luxury toilet hire! Another reason why people sometimes hire luxury toilets is if a homeowner has issues with their current bathroom (or they have work going on in it) and so, therefore, can not use it. In this instance, some households may then hire a luxury toilet to use in their garden before they can get back to their normal bathroom!
Hiring Portable Toilets
If you do find that luxury portable toilets are too expensive then do not worry there is a cheaper option, too. Regular or 'budget' toilet hire services have the benefit of being cheaper and you may also be able to have them installed quicker than their counterparts. Plus you can save money on something that you may only need to use for a few days, all the way up to a possibility that the use could be required for a month or more!
You can still choose certain upgrades with the budget options, such as having them with hot wash facilities or have one that is mains connected. But even with these additions, the prices remain very reasonable. This is why this could be the ideal toilet hire option if an emergency arises, such as one within your household, where you need a toilet replacement, that is quick to have delivered, and is no-frills, no fuss!
Whether you are looking at luxury or budget toilet hire, the cost is usually charged per month, although do check each company you research carefully as some may have a weekly charge. Also, check to see if there are any other payable fees with the hire of the company's products.
If you have the budget, then luxury toilet hire can add a bit of extra quality to an event. Or you may even just want a temporary high-quality option for your household. But there are also advantages of having a budget toilet hire service called upon, it depends on what sort of event the toilets are for and what sort of impression you are wanting to give, if any, or if they are just exclusively for practical reasons within your household or another place.
If any of our products or services interest you, please give us a call on 0116 254 4999 or fill in the enquiry form on our contact page today.