Portable Loo Hire For Construction Sites
As lockdown restrictions begin to ease, the construction industry can expect to find an increase in their workload. With this in mind, workers will need to look back into making certain preparations for their job so that they have everything they need ready to fall back into the tasks ahead. One of the areas that will once again need sorting is the subject of portable toilet hire.​
There are many benefits to construction sites choosing to use a urinal hire service which include:​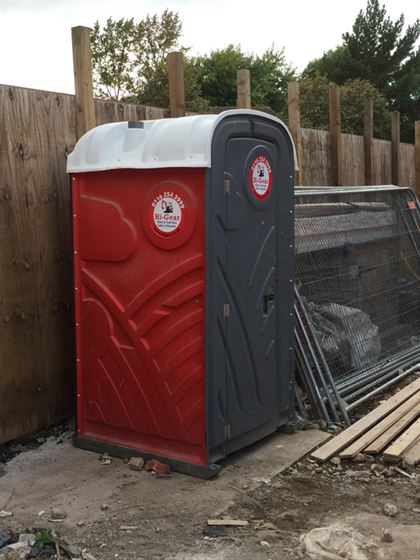 The Convenience of Portable Loo Hire
Site workers will need to use a loo at some point during their shift. But why make them have to lose time travelling to the nearest option when they can have a portable option on-site thanks to urinal hire?? That way your team can return to work in a much shorter time frame.
Hygiene
If you have portable loo hire options in place at your construction site you can make sure that the staff present are all able to stay clean and safe. And if any of your clients come to the site they can have peace of mind that they will be safe and clean using your facilities too. A good, well cleaned portable loo with all of the correct facilities in place will help ensure no person is exposed to any contagious virus droplets or bacteria.
Environmentally Friendly
If you're following the appropriate hygiene standards you're doing your bit to help protect the planet. For instance, one of the great things about a portable toilet is that it does not require any ongoing water supply.
Works Outside & Don't Take Up Much Space
You will be conscious of the space that you have on your site to use. But of course, even if we are only talking about a smaller area, more than likely you will find enough space to position a portable toilet. They take up far less space than a full-blown unit of toilets yet they work just as well.
It is the Law
Well, another reason for portable toilet hire that is hard to ignore. In the UK, it's the law to provide loos on site! Portable loo hire is a very important concept because workers on a construction site need to be provided for. Choosing to go against this is violating a law. Check the exact rules under your jurisdiction, but whatever the outcome legally it seems only the right thing to provide a loo for your site workers. You may like to take a look at the legal requirements outlined in the Health and Safety at Work Act (1974).
So, as you can see from the above, setting up some portable loo hire is a good idea. All workers on the construction site will be grateful for it, as will any other visitors. It's not a service that has to be too expensive either, and any costs involved are worth it in the grand scheme of things. If you are not sure where to start when looking for suitable portable toilet hire, we can help…
To find out more, get in touch with our team today:
Contact Us Today
Give us a call on 0116 254 4999 or please feel free to fill in the enquiry form on our contact page today.