Christmas is just around the corner and if you're throwing a Christmas party or other festive event then there's one thing that everyone should consider: toilet hire. After all, nobody wants to be caught short when the added pressure on your plumbing leads to disaster. This blog will highlight the problems that can occur and how you can avoid them by going for portable toilet hire (including luxury toilet hire!)
Portable Toilet For Christmas Events
How Could a Toilet Hire Service Ease the Pressure on your Plumbing at Christmas?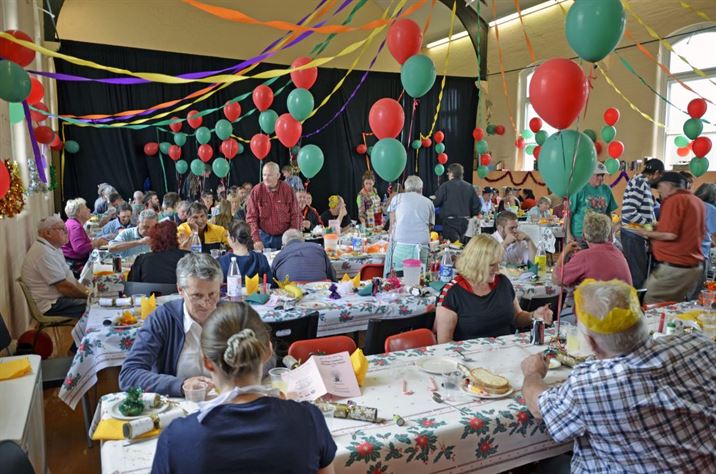 Imagine you're two hours into a huge Christmas party and the toilets are all backed up, the plumbers have gone home for the holidays, and there is no solution in sight. Everyone's worst Christmas nightmare.
Having an alternative to indoor plumbing will eliminate the risk of an unpleasant experience for your guests. Additionally, if you are organising a large-scale event, hiring portable toilets may be the only option. The chances are that the current indoor facilities aren't enough to cater for the added traffic. They are likely to be too small for your needs, failing to meet health and safety standards or there may simply not be enough of them.
A portable toilet hire service can be delivered to your event and set up in a matter of minutes. This way, you won't have any issues with the toilets backing up as they are not connected to your plumbing system. In addition, these units will save you money on plumbing bills as they reduce the risk of incurring costly repairs from blocked pipes or overflows.
Toilet Hire at Christmas
Are you looking for a classy solution to your toilet needs? If so, then hiring luxury toilets may be the perfect option. Everyone will be impressed by your planning efforts and choice of toilets. Luxury toilet hire will give guests a chance to enjoy your event without needing to worry about queues or hygiene.
There are many benefits to choosing luxury toilets over traditional ones at Christmas time. You can give your guests extra facilities without compromising on your high standards, which will make them feel even more welcomed at your event.
Our high-quality luxury loos have separate male and female toilets, as well as toilet paper, soap, hand towels, a mirror, and a waste bin. There is also stylish internal LED illumination and external floodlighting to illuminate dark spots and make sure your guests feel safe. The trailers are completely self-contained and only require a standard 13 amp electricity supply to run the lighting. If there is no power supply, a generator hire can be arranged too.
It's advisable to book luxury toilet hire early, as they are in high demand over Christmas. Contact Loos For Hire now or call us at 01162544999 to speak to a member of our team and discuss your portable toilet needs in time for the festive season! We have been providing exceptional toilet hire services for years and make sure that our customers are fully satisfied with their experience.