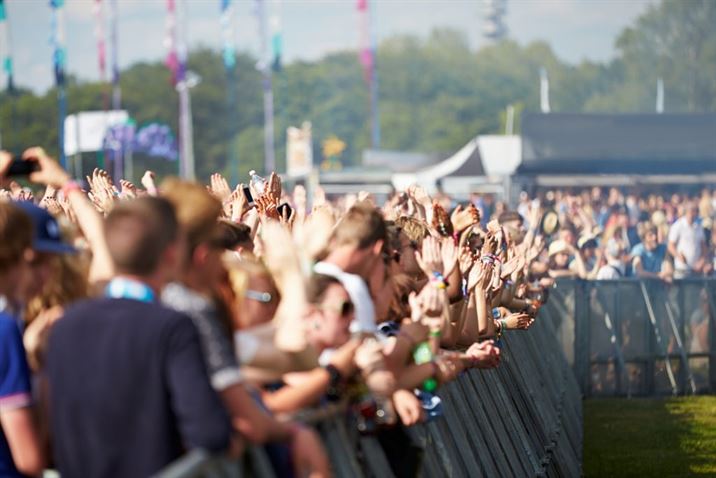 Whether you're running a small event in a secluded location or organising a large festival, there are various health and safety elements you need to consider. One of the most important aspects of keeping a crowd safe – whether it's big or small – currently revolves around avoiding cross-contamination and mitigating the risks of spreading Covid-19.
There is one important step you can take to ensure you run a safe event that makes your guests feel safe and comfortable: hiring hand wash stations. This blog explains why this is so important nowadays and why it should be number 1 on your list when organising an event.
Covid-19 & The Return Of Large-Scale Events
Large-scale events such as festivals are slowly returning as we gradually go back to normality. However, Covid-19 has taught us all the importance of sanitising and maintaining good hygiene practices daily. This means that many people are now more wary of larger crowds and places that aren't kept at a high standard of hygiene. If you are planning an event, it's important to tackle these common worries and reservations. 
It's essential to show that you are taking all the steps necessary to keep your attendees comfortable and safe. One of the best ways to do this is to hire hand wash stations. Having hand wash stations placed in high-traffic areas can help promote peace of mind and ensure your guests feel like they are in a safe environment.
Hand Washing is a Must
The government has highlighted the importance of handwashing to avoid cross-contamination and reduce the risks of spreading and catching Covid-19. This is also valid for other types of viruses. And with a population that is very much aware of this now, hand washing stations have become a staple in the event-planning industry.
You could put off attendees if a lack of hygiene is perceived at an event. Therefore, you need to take the necessary measures to avoid missing out on the number of guests and prevent a negative perception from forming.
The Perfect Solution
Loos for Hire is a Leicester-based portable toilet rental provider, which provides portable sanitiser and hand wash station solutions. Not only are they ideal for events, but they are also perfect for building sites, shops, schools, and more places where people may gather.
From temporary events to more permanent contracts, we can cater to your event's needs. Hand sanitiser stations have 4 sanitiser dispensers each, while handwash stations have 2 sinks, 2 soap dispensers, and hand paper towels with dispensers.
Conclusion: Loos For Hire Hand Washing Stations
Our sanitiser and handwashing stations are mobile and can be moved around easily, which provides added convenience and adaptability when hired for your event. 
To hire handwash stations in Leicester or the surrounding area, give us a call on 0116 254 4999 or contact us directly and one of our experts can advise you. From the best high-traffic places to put your hand wash stations to the number of stations you should have, we can advise what's best for your event.