Welcome To Our Blog
Welcome to the Loos for Hire blog. This is a place where we will be providing valuable information surrounding the services that we provide. Our aim with this blog is to provide you with information surrounding us and our services. We know our products well and wish to spread as much information about them and ourselves as we can.
A quick introduction
Loos for Hire is a family run business based in Leicestershire which specialises in providing portable toilets and crowd safety barriers for small-large business or personal events (Whether that be anything from weddings to private functions). Our services cover the Leicester, Northampton and Rugby areas.
We provide our customers an emergency delivery service that ensures that you get the portable toilets or crowd safety barriers that you need for your event.
We don't just provide our services for event use. We also provide facilitating portable toilets and crowd safety barriers for commercial use. Whether you need a portable toilet or crowd safety barrier for a construction site, outside a grand opening of a new store or for any other commercial use then you have come to the right place.
---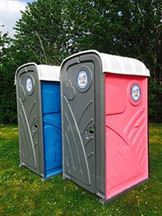 Portable Toilet And Urinal Hire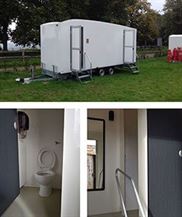 Premium Toilet Hire

Our blog
The blog page on our website is designed for us to communicate with our customers. Providing them with a knowledge hub of useful information that surrounds topics such as events, portable toilets, crowd safety and much more. Our goal is to make our website a place for people who want event information to come and find everything that they need to begin to plan their event. Whether that event is a small birthday party or a large-scale function.
Here at Loos for Hire, we offer a wide range of portable toilets, designed to facilitate any size event. We also provide a range of different crowd safety barriers that is suitable to contain small to large crowds. If you are interested in what we offer, then please explore our website. For more information then please call us on 0116 254 4999 or contact us.